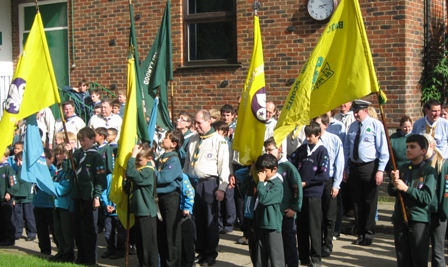 In 'Scouting for Boys', Baden-Powell stated: "Prepared and alert a Scout follows the lead of our Patron Saint George and his spirited steed."
To Baden-Powell, St. George epitomised the qualities of selflessness and courage which he saw as being among the aims of Scouting. Thus on the Sunday near to St. George's Day, Scouts hold ceremonies when they reaffirm their Promise and acknowledge the Scout Law in a national act of dedication.
The annual district St George's Day celebration is held on the closest Sunday to the 23rd April – all members are expected to attend including Beavers, Cubs, Scouts & Explorers.