We know that Lochearnhead is not a cheap trip, so here are some thoughts on fundraising:
Batchworth organised events
Starting in the New Year, we will look to organise a number of fundraising events coordinated through Batchworth Sea Scouts.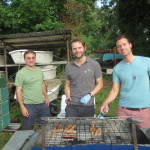 At both our normal March Jumble Sale and May Fair, there are opportunities to add extra stalls with the specific ambition of raising funds for the Lochearnhead expedition. For example, parents may like to think about how to increase attendance at the May Fair to draw in extra crowds, by engaging with local schools or other community groups. Then we can boast up the provision of scout manned side-stalls or introduce fresh ideas, for which we can allocate the profits towards Lochearnhead (the existing profits will need to be maintained to support the background headquarters maintenance programmes etc).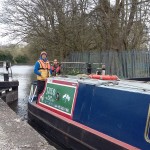 This year, we will also be making more of the Ricky Week Canal Festival, by using the HQ during the weekend as an additional festival arena! We have agreement from the organisers to be included in the main event programme, hosting our own music stage, catering and bar provisions. Last year, this raised significant funds for the first time – and with more parental support, we can increase the fundraising potential of this weekend. We may be able to allocate all funds raised at the Canal Festival towards the Lochearnhead trip.
In the spring of 2018, we also hosted a successful themed Quiz Night for parents, friends and relatives. We should hope to repeat this in 2019 with Lochearnhead as the benefactor.
Participant Led Fundraising
We encourage anyone attending Lochearnhead to organise their own fundraising exploits! We have only one request – please try not to focus your appeals at other Batchworth families, who will likely already have funds of their own to raise or may otherwise be subject to repeated requests for sponsorship…
You may want to run your fundraising ideas past a leader first but we can also help by providing appropriate artwork, images and text. We can accept donations directly to our group accounts, against our registered charity number, if that helps to relive any concerns from donors – again check with us first so we can track payments and potentially claim gift aid on top of the donated sum.